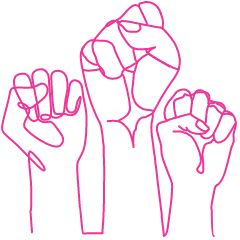 Harassment and


Discrimination
Bias in the workplace takes many forms, leading to harassment and discrimination against vulnerable employees. California has enacted many anti-discrimination laws to protect employees who fall into various protected categories, including:
Women, including women who are pregnant or new mothers
People of color
People with disabilities and medical conditions, and their caretakers
LBGTQ people
People over the age of 40
People seeking religious freedom
People whose national origin is from a country outside of the United States
Military personnel or veterans
Victims of domestic violence
Our mission is to eliminate bias no matter what form it takes, and hold employers accountable for violating California's laws protecting employees from unfair treatment. Actions that fall under the category of harassment and discrimination can include:
Sexual assault, battery or harassment — unwelcome physical and/or verbal offensive actions
Hostility in the work environment — any prohibited activity that makes it more difficult for employees to do their work
Negative decisions in hiring or promotions, including unequal pay
Failure to provide adequate disability accommodations or leave
Failure to engage in a "good faith interactive process" to identify adequate disability accommodations
Employees who suspect they may be experiencing harassment or discrimination should ask themselves the following questions:
Do I feel uncomfortable with the behavior?
Am I being treated differently from others?
Were any seemingly biased statements made?
Was I treated respectfully and reasonably?
Did my employer provide me with what I needed to do to do my job (as a disabled person)?
Is my job more difficult to do because of the behavior?
If the answer to one or more of these questions is "yes," it may be worthwhile to consult with a legal professional.