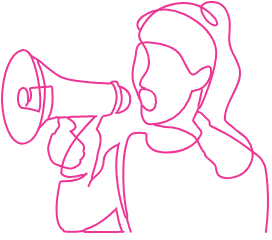 Retaliation and


Whistleblower
California's laws also protect people who speak up against injustice in the workplace, including employees who engage in protected activity by complaining about or bringing to their employer's attention:
Harassment or discrimination
Unsafe working conditions
Unfair wage practices or work-hour violations
Fraud
In addition, California laws shield employees who engage in protected activities, including political activity.
California's primary laws prohibiting retaliation include the Fair Employment and Housing Act (FEHA) and Labor Code section 1102.5, each of which requires employees to show that they:
Engaged in "protected activity" (as defined above, as well as exercising other rights)
Suffered an "adverse employment action," such as demotion or termination, because of their protected activity.
We hold employers accountable for trying to silence their employees for doing what's right, especially when they act on behalf of others who are too afraid — or who have too much to lose — to speak up against injustice.
Employees who suspect they may be victims of retaliation should ask themselves the following questions:
Did I complain about something that constitutes "protected activity"?
Am I being treated differently from others?
Were any negative statements made about my activity?
Did something negative happen after I engaged in protected activity?
Have my managers/supervisors/co-workers expressed displeasure with me because I complained?
Are there any examples that my employer is trying to silence me?
If the answer to one or more of these questions is "yes," it may be worthwhile to seek a legal consultation.